Welcome back

home!

St. Petersburg

's

climbers

made

an incredible

climb of

Latok

III
On video: meeting at Moscow airport
Russian

climbers

climbed the

unclimbed before face

of Latok III

in Pakistan (article below is from June 26)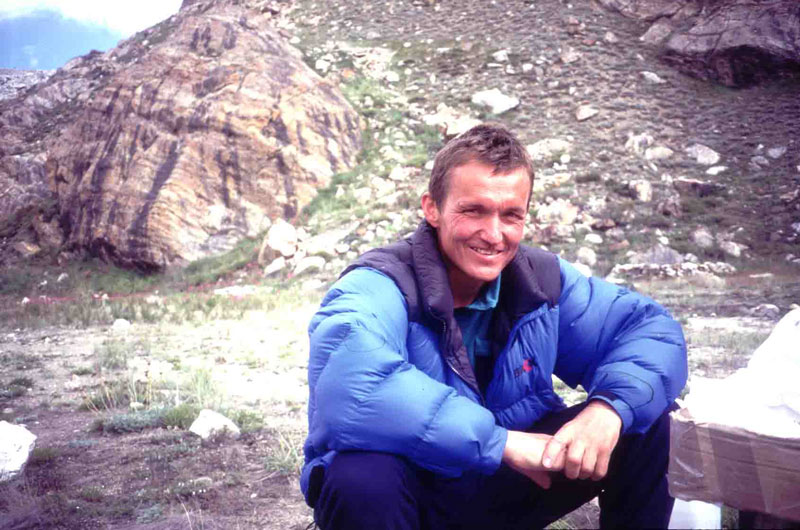 on photo: Alexander Odintsov - great Russian climber (creator of

"

Russian routes to greatest

faces

of the world"

project)
A team of Russian mountaineers, led by Alexander Odintsov climbed a vertical wallLatok III of the project "Russian way - the walls of the world." Soon the climbers willdescend to base camp and then go home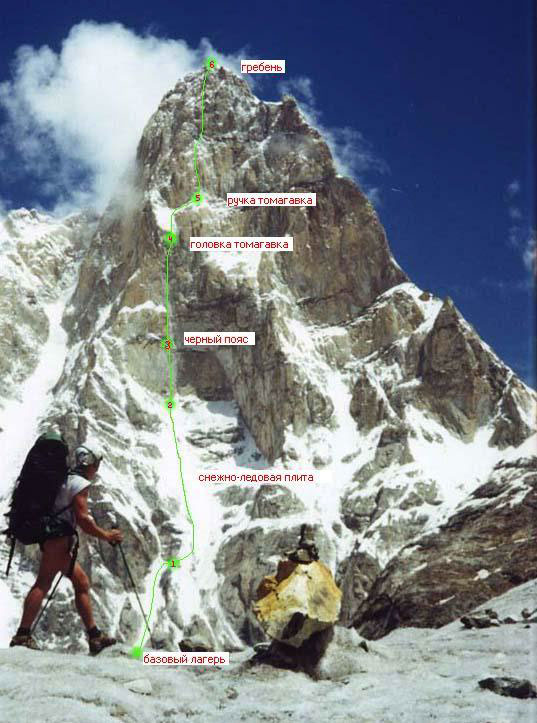 As reported by ITAR-TASS project organizers, the Russians were the first in the world,who conquered the wall Latok III - one of the major routes in the Karakoram. It turned out that the third attempt. The first time in 2000, the climbers were in the shower and allfour were numerous injuries, and during the second year after a rockfall killed as a result of one of the participants - Igor Barihin of St. Petersburg. Besides the Russianstried to conquer the wall about 15 times, but all attempts failed.
The Russian team consists of three St. Petersburg's climbers Ivan Dojdev, Alexis Lonchinskogo, Alexander Odintsov and Evgeny Dmitrenko (Krasnoyarsk - Krasnodar). The ascent began in late May.
On photo - Alex Lonchinsky, marshal of IV international Elbrus Race (2008)
Objective of the project "Russian routes to greatest faces of the world" - the efforts of Russian climbers go through the most difficult mountain wall in the world, the extent of which more than a kilometer, and the slope - more than 70 degrees. There are 20-25 such faces at the World, and every route on this wall is equal to the highest skill in climbing hierarchy. Alexander Odintsov fixed a goal to do 10 new routes that would worth to name "Russian." Latok III - the ninth of ten aready done....
Wall of Latok III is in Karakoram - the second highest mountain system in the world. There is the second highest peak our planet - K2, in the immediate vicinity of which is located and the Latok mountain. Its vertical drop is 1 kilometer 700 meters nearly complete vertical and ends at an altitude of 7000 meters. The length of the route - almost 2 kilometers due to the fact that it does not go along a straight line, but with some twists. Another feature is that this mountain is built of granite.
текст - vesti.ru
фото - www.mountain.ru и ElbrusRace.com